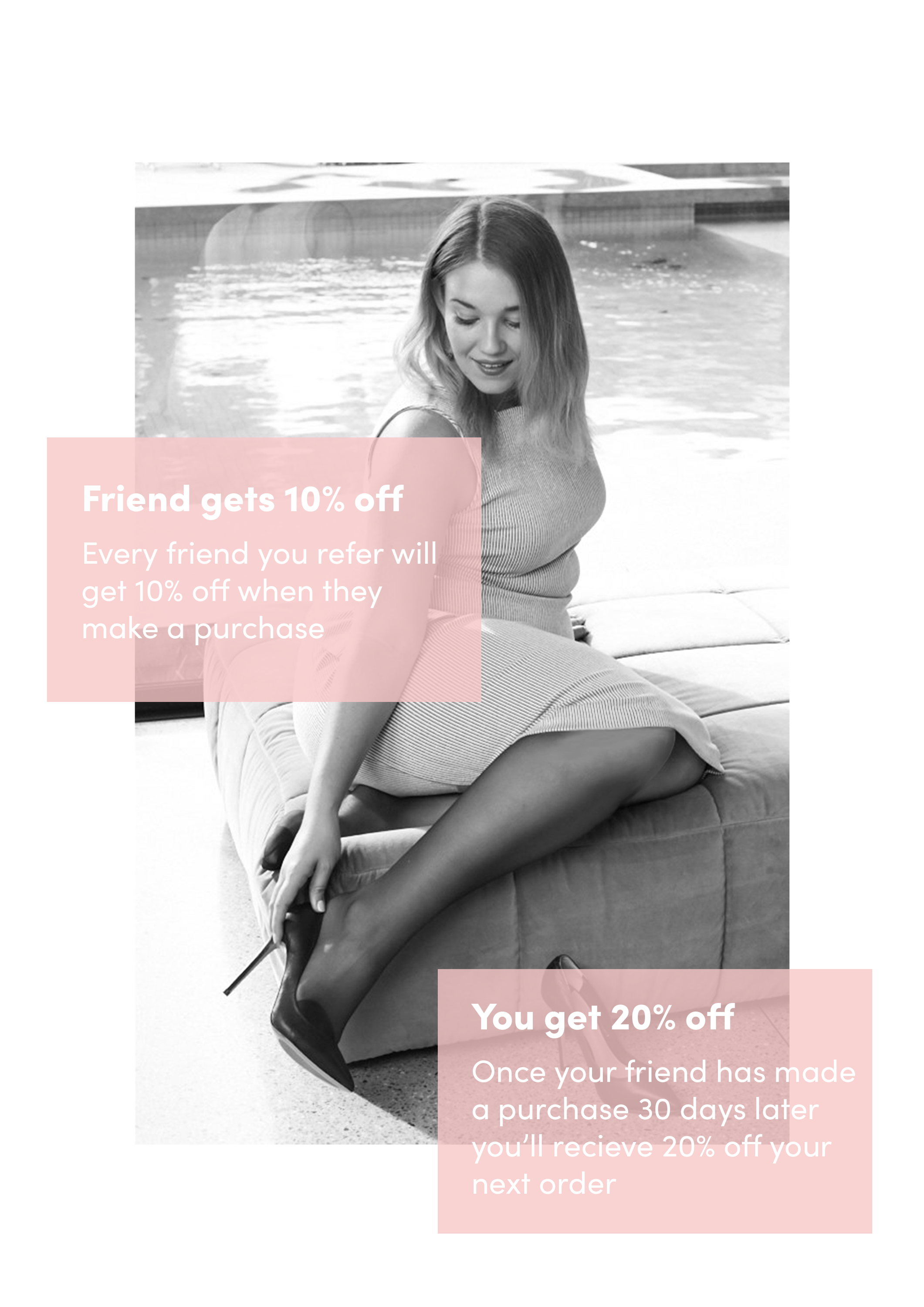 Welcome to the Sonsee Share the LOVE referral program. Spread the word to as many friends as you like and both of you will be gifted with a nice surprise!
So what is the reward for referring someone to Sonsee? Well, you will automatically receive a 20% off code, 30 days after your referred friend purchases on sonseewoman.com.

How do you refer a friend? Simply fill in your details below to receive your unique link to share with your friends to get them 10% off on their first order - it's that simple!